The ImmGen website displays the results of gene expression expression across the immune system. It reports basic expression patterns, and meta-analyses (co-expression networks and clusters, signatures).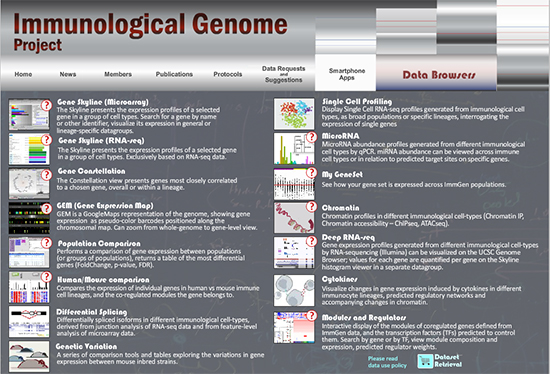 A collection of programs & modules developed in this lab by Scott Davis in either R, Java or MATLAB for the analysis of microarray gene expression.
They are all designed to work with the same input file format: a GenePattern Expression Dataset (*.gct). All of these programs can be installed as GenePattern modules, though some of them can also be run as stand-alone Java applications. They include : ExpressCluster, Population PCA, GCT Extractor, ExpressMatrix, δ-Score, ExtractProbes, ClassMeans.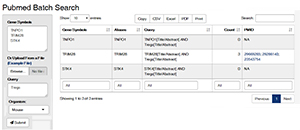 retrieves a list of publications within the PubMed database using gene symbols.


The laboratory carries and distributes a number of transgenic/KO mouse lines of relevance to Type-1 Diabetes research.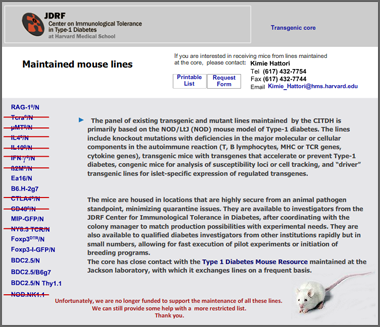 Protocols
Mouse procedures & Sample collection